E N G I N E E R E D   F O R   R A C I N G – That's the mantra that sits at the forefront of everything we do at Worx bikes. Each one of our frames is specifically designed with the rider in mind, be that an eleven year old youth racer or a seasoned pro, unlike anyone else on the market, we don't make sacrifices. Resulting in fast bikes, to win races, whatever your age or discipline. Our groupsets are specifically picked to provide unparalleled performance and speed.  Our bikes aren't spec'd to maintain a margin, but to provide the rider with the right tools to get the job done. We started this obsession, to build bikes to win races, and we're confident we've done that.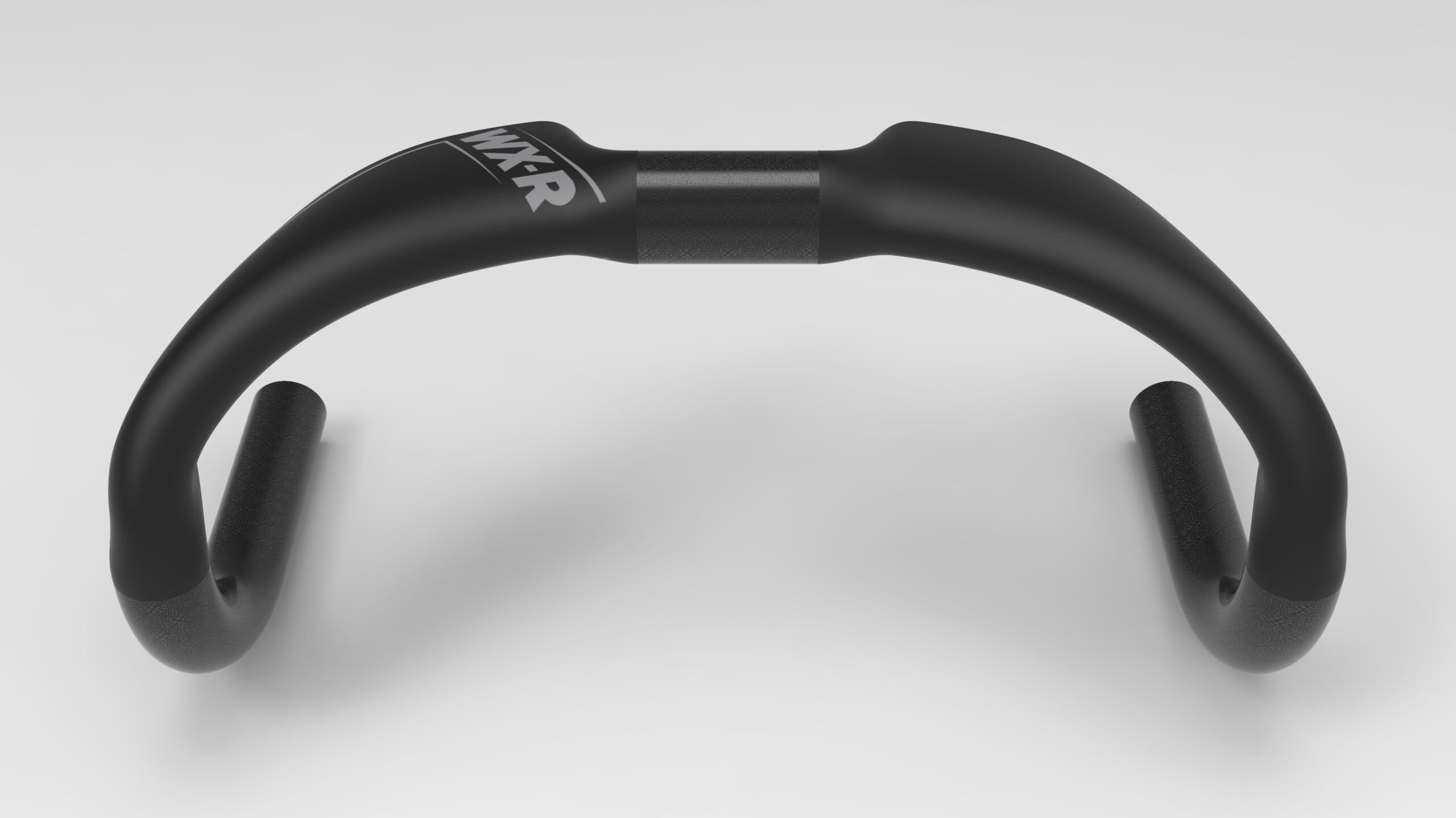 WX-R Carbon Track Bar
---
The WX-R carbon track bar is an ultra stiff, ultra strong 330g track bar designed for the forces produced by an
Olympic Level athlete made using T700 UD carbon fibre for maximum power delivery.
Aerodynamically developed using Computational Fluid Dynamics, for minimum drag on both bike and rider.
It has been rig tested for fatigue and static overload to double the required ISO values.
The 30cm width for ultimate rider aerodynamics features a 3D sculpted full transition aero profile design
with truncated trailing edge for the ultimate balance of aerodynamics and stiffness.
From a practical perspective a standard 31.8mm stem clamp diameter has been used to allow any standard stem to be
fitted for maximum set up adjustability which will allow the rider to find their ultimate aerodynamic position.
The bar features high grip hand hold areas that allow the bar to used with or without bar tape.
300mm width x 85mm reach x 120mm drop  – weight 330g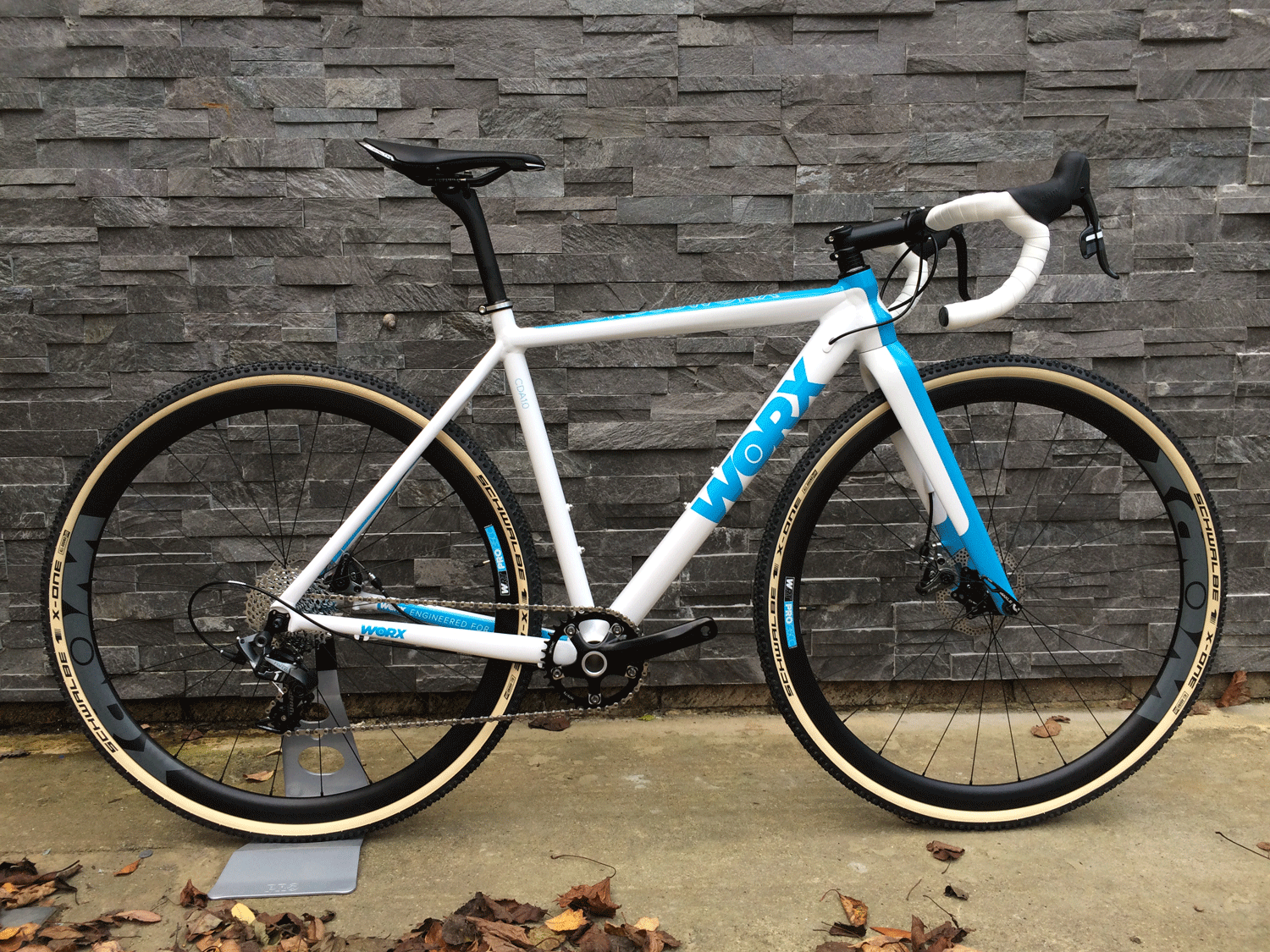 Cross Worx
---
Our Cross Worx 2018 CDA1.0 centres around our super light MU9, Vanadium Enhanced Aluminium frame and full carbon monocoque fork with improved geometry, centre of gravity, stiffness and mud clearance and is available in frame sizes from 46 to 58.
The Cross Worx CDA1.0 excels between the course tape in the 60 minute suffer-fest that is race day. The geometry is specifically designed to ensure the best possible handling on the toughest of terrain, as well as putting the rider in the position to get the power down to pull away from the bunch.
Customisations and special builds are of course available, please get in contact to discuss options.
Track WX-R
---
Following an enormous development program on the WX-R Olympic track bike, we wanted to apply the same level of detail to create the ultimate aluminium track frame set.
Development work in the wind tunnel shows us that rider position is a critical element in aerodynamics on the track, we have therefore developed two frame geometries one traditional and a further long reach geometry (available soon)  specifically for when the rider is rotated to a more aerodynamic position to keep the bike legal for UCI bunch racing. By having a traditional and a long reach version we are able to place all riders into an aero position.
By creating geometries that put the rider into a forward biased, lower riding position we can minimise a riders total drag by reducing the frontal area and improving the air flow over and around the arms and shoulders. Our rear triangle has also been specifically developed to aid the lower part of the air flow through the riders legs, around the seat tube and over the rear wheel.
A huge performance factor on a track bike is also the frame stiffness, which allows efficient power delivery through the frame into the rear wheel. This has been achieved by exhaustive work with FEA (Finite Element Analysis) and in house rig testing allowing us to create a set of carefully shaped tube profiles which combine both very low levels of aerodynamic drag, and very high levels of mechanical stiffness, without compromising the weight of the frame.
We have exclusively designed and built our own extrusion tooling, to create these brand new high performance aluminium tube shapes, allowing us to create the optimised WX-R aluminium frame design that we set out to do. Combine this with our high stiffness, low weight carbon fork, and we believe we have 'ticked every box.'
Without doubt the WX-R TA2.0 will be the most highly developed aluminium track frame currently made.
This UCI approved frameset has been designed to outperform all but the most expensive of Olympic track frames.
Road Worx
---
The Road Worx range consists of the RC 1.0 the product of 3 years of rigorous development and testing, to create what we believe is the road racing carbon machine for any serious racer.
The RA.SL centres around our super light MU9, Vanadium Enhanced Aluminium frame and full carbon monocoque fork.
The frame and fork geometry has been specifically developed to put the rider into the optimum position for tarmac road racing, balancing the need for an aerodynamic position, whilst still being able to have full control over the bike through braking, cornering and acceleration zones of a hard fought race.
Customisations and special builds are of course available, please get in contact to discuss options.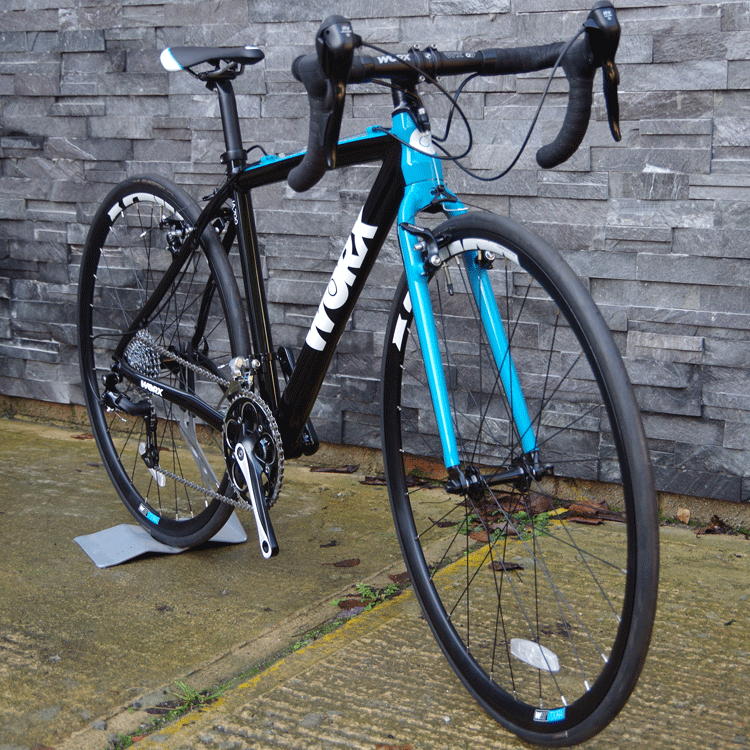 Junior Worx
---
The highest quality junior bikes on the market have been improved.
The Junior Worx range has a host of enhancements compared to the previous model. The highlights being updated geometry ,reduced weight and an aero profile fork. Designed for the cut and thrust of the youth cycling race circuit – be it cross or road – the JA range puts performance at the fore. Ridden hard and fast from the get go, the detail and components mean this is a bike the young racer will never be slow on the JA24, JA26 and JA700.
They've won European championships as well as multiple British national titles, our own kids race on them, and we wouldn't have them on anything else.